Tactical To Practical Pistol Course (TTPPC)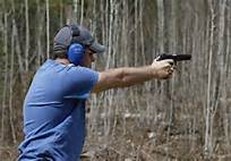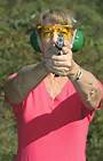 ASYMMETRIC TRAINING AND ASSESSMENT GROUP ATAG LLC
PROGRAM OF INSTRUCTION
TACTICAL TO PRACTICAL PISTOL TRAINING COURSE
LENGTH: 1 DAYS
8 HOURS
COURSE: 1 DAY TACTICAL PISTOL SHOOTING COURSE
TITLE: TACTICAL TO PRACTICAL PISTOL TRAINING COURSE (TTPPC)
DATE: September 26, 2020 0800-UTC

TRAINING LOCATION: BLACKSTONE VALLEY BEAGLE CLUB, DOUGLAS, MASSACHUSETTS
PURPOSE: To present a Course of Instruction to Licensed Civilian Pistol Shooters covering the following subjects:
In-depth review of basic firearms safety rules.
Legal obligations as related to Self-Defense.
Mental preparedness/Situational Awareness and Survival Mindset.
Review of Method of Aim (MOA)/Method of Engagement (MOE).
Corrective Actions for malfunctions.
Tactical reloading drills.
"Aim Small/Miss Small" dot warm-up drills.
Timed shooting drills.
Shoot/Don't Shoot drills.
Ball & dummy live-fire skill building drills.
Dry Fire drills.
Self-Diagnostic corrections for fundamentals.
Engaging from Cover and Concealment.
Engaging Multiple Threats.
Shooting under stress drill (accelerated heart rate).
"Tactical To Practical" Pistol Qualification Course.
Pre-requisites: Open to License to Carry Firearms personnel only
SPECIAL INFORMATION: The 1 Day Training Course is specifically designed to present a course of instruction to civilian shooters in order to introduce the shooter to tactical shooting under stress.
Equipment Requirements: Eye/Ear Protection, baseball type hat, full-length pants, longsleeve shirt, belt, holster and magazine pouches, extra magazines (semi-automatic), speed loaders (revolvers), rain gear, gloves (optional), 250 rounds of ammunition, cleaning equipment and tools (optional).
Class Size: 20

Cost: $175.00