Basic Land Navigation Course (BLNC)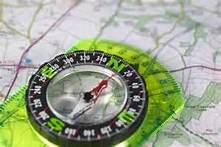 ASYMMETRIC TRAINING AND ASSESSMENT GROUP ATAG LLC
PROGRAM OF INSTRUCTION
BASIC LAND NAVIGATION TRAINING COURSE
LENGTH: 2 Day
16 HOURS
COURSE: 2 DAY BASIC LAND NAVIGATION TRAINING COURSE
TITLE: BASIC LAND NAVIGATION COURSE (BLNC)
TRAINING LOCATION: SUTTON, MASSACHUSETTS
PURPOSE: To present a Course of Instruction to Active Members of Search and Rescue Teams/Civilians/Law Enforcement/Fire and Rescue
Determine Grid Coordinates using UTM/MGRS Grid Coordinates.
Plotting Grid Coordinates.
Grid/Magnetic Azimuths.
Understanding GM Angle
Converting Azimuths from Grid to Magnetic.
Understanding the Lensatic Compass.
Moving from Known Points to Unknown Points.
Intersection/Resection.
Introduction to GPS Operation/Usage and Limits.
Terrain Features.
Use of Map Overlays.
Navigating without a Compass.
Pre-requisites: N/A
SPECIAL INFORMATION: The 2 Day Training Course is physically challenging and individuals who plan on attending should be in good physical condition.
Equipment Requirements: Eye Protection, baseball type hat, full-length pants, boots, gloves, tick and bug spray, canteen or water bladder, sunscreen.
Optional Items: Compass, GPS, Communication equipment if operating as member of organized SAR (Search and Rescue Team).
Class Size: 15
Cost: $150.00