Basic Self Defense Course (BSDTC)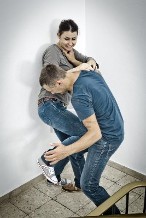 ASYMMETRIC TRAINING AND ASSESSMENT GROUP ATAG LLC
PROGRAM OF INSTRUCTION
BASIC SELF DEFENSE TRAINING COURSE
LENGTH: 1 DAY
8 HOURS
COURSE: 1 DAY BASIC SELF DEFENSE COURSE
TITLE: BASIC SELF DEFENSE TRAINING COURSE (BSDTC)
TRAINING LOCATION: SUMMER 2021
PURPOSE: To present a Course of Instruction to individuals concerned about Basic Self Defense Tactics
Legal obligations as related to Self-Defense
Mental preparedness/Situational Awareness and Survival Mindset
Statistics of Self Defense Situations
Defense against Chokes and Grabs
Introduction to Sprays and Electronic Defense Weapons
Use of Pressure Point Control Techniques
Improvised Weapons
Blocking Techniques
Striking Techniques
Confrontational Situation Training
Understanding the ""Crime Triangle"
Direct Combative Techniques
Pre-requisites: Open to all age groups from 12-100, women, men, children, teachers, community groups and organizations.
SPECIAL INFORMATION: This 1 Day Training Course is specifically designed to present a course of instruction to civilians in order to introduce them to actual confrontational situation and how to defend themselves under stress. Everyone who attends the course should be in good physical condition. Provisions will be made for disabled or handicapped attendees.
Equipment Requirements: Comfortable clothing with long sleeves and long pants (Sweats), sneaker type footwear, full-length pants.
Class Size: 10 (min)/30(max)
Cost: $75.00